Swier cs Bailiffs is committed to sustainable and socially responsible business practices. We do this not only by listening carefully to the concerns of debtors on a daily basis and advising them clearly, but also, for example, by drawing up a code of conduct, active involvement in the profession and supporting charities. Quality is also guaranteed: Swier cs Bailiffs has been ISO 9001:2015 certified for many years and is tested triennially on the Bailiffs' Regulation (KBvG Quality Test). This is a rigorous quality audit of the profession.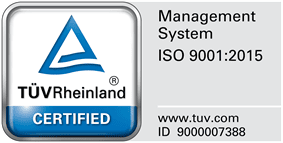 Charities
AfroNed is a foundation that aims to build and facilitate elementary school in Sierra Leone, together with the local population, in places where children currently have little or no access to education. Swier cs Bailiffs believes it is very important that people are given, and take, the opportunity to develop and build an independent life. That starts with the children of a community. Swier cs Bailiffs annually guarantees the salary of a teacher in the village of Heremakono, one of AfroNed's projects.
Ancillary positions
Michael Swier has been a member of the membership council involved with the Royal Association of Bailiffs (KBvG) since 2003. He is also active in various committees of the KBvG.
Communications
Swier cs Bailiffs has established a code of conduct on the basis of which claims are handled. Swier cs Bailiffs also provides clear and transparent communication to clients, debtors and third parties. In addition, clients are actively informed the moment a socially irresponsible situation arises in the monetization of a receivable. Swier cs Bailiffs does not pass on unnecessary costs to debtors and, if necessary, refers the person in question to debt counselors.
Privacy
Swier cs Bailiffs shall at all times comply with the regulations set forth in the General Data Protection Regulation and observe absolute confidentiality regarding all information used in the handling of an assignment.
Debt relief
Swier cs Bailiffs will not accept debt settlement proposals from debt relief agencies that are not affiliated with the Dutch Public Credit Association, unless the proposal seems reasonable, or the client expressly asks to accept the proposal.